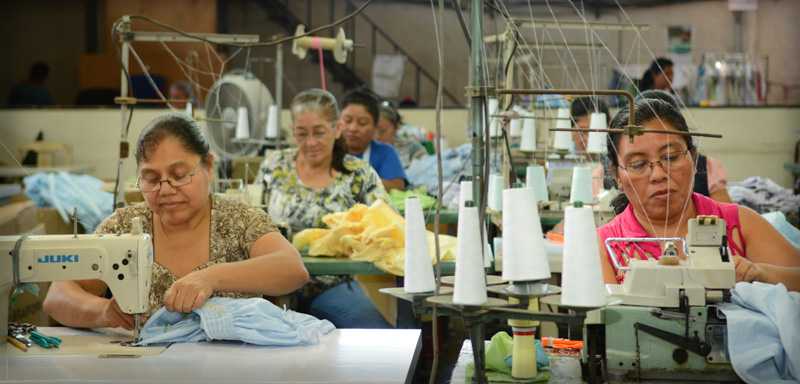 Industrias Margareth S.A. de C.V. is a family business dedicated to the manufacture of children's clothing. It all began with the dream of my mother to make her own clothing designs. In 1987, with a pair of sewing machines and all the enthusiasm in her, this dream started to become true. It is in her honor that the company name, Margareth, was chosen.

In the first years, we only worked for the local market and Central America. It was in 1990 that we began to export our products to the United States. We started with our own brand, "Les Jolis Petits". However, when our customers saw the quality of our products they began to ask if we could manufacture their own brand, with their own designs. We developed, in collaboration with our clients, the design of the clothing, always bearing in mind that fashion varies with the seasons. We produced our customers brand with the excellence that had characterized our company. As a result, we got to work with up to 30 different companies from all over the world, from America to Europe.
In Industrias Margareth we make sure that all of our products conform to our strict quality standards, at competitive prices and with customizable designs for any market in the world. We strive to give a personalized service to our customers, meeting their expectations to the full.
Our commitment is with our customers so they can achieve their sale goals and obtain their profits; but we also have a huge commitment with each of the children who dress in the clothes that we design and produce.